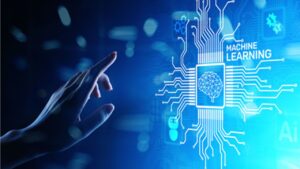 Can Machine Learning (ML) in Procurement Generate Savings?
What if I told you that implementing procurement machine learning could solve your procurement challenges AND generate multiple benefits including savings?  As a procurement expert, I know all too well the issues that procurement staff deal with including the long and onerous RFx process, vendor selection, inaccurate spend data, fluctuating commodity pricing, managing supplier performance and risk, just to name a few.
Today, there are major drivers that are forcing changes to the existing supply chain processes. Covid-19 has pushed artificial intelligence (AI) as a key motivator with which organizations are working hard to adopt. Suddenly, supply chain is at the fore-front. Procurement is receiving urgent and pressing demands from internal stakeholders that require in-depth data and document analyses.  They also need to achieve their goals by delivering the best output and meeting aggressive deadlines. It's a balancing act!
Benefits of ML
Advanced Visualization
ML will allow companies to identify savings opportunities, reduce supplier risks and improve relationships. 
Reduction of Manual Tasks/Increase of Resource Time
ML can crunch an enormous amount of data and unravel complex tasks. For example, ML can effectively and efficiently use historical data from preferred vendors to predict pricing patterns from previous bids. Following a data cleansing process, the quantitative and qualitative information can be used in tendering documents including RFP, RFQ etc. ML is music to the ears of procurement professionals given that it can save them time by reducing and eliminating manual tasks. This frees up resource time allowing them to focus on more strategic initiatives which in turn brings more value to the client. It's also an opportunity for transforming procurement to a customer-centric department with a clear strategic direction.
Cost Savings
Imagine your annual spend is $10 million and 1% of that was spent on unnecessary transactions.  That would mean that $100,000 is an out of pocket expense hitting your bottom line. ML cannot only help you avoid these unnecessary costs, but it can also create realized savings.
Upon completion of evaluating bids from vendors, ML can better determine the best commercial rates and suggest appropriate negotiating terms. Furthermore, it has the capacity of tracking and monitoring the performance of the selected vendor at critical stages across the value chain. 
Commodity Pricing Insights
Regarding commodities with fluctuating prices (i.e. copper cables, print), ML can be an unbelievably valuable tool.  It can automatically detect sudden and unexpected price changes thereby providing procurement professionals with informed decisions on how to effectively handle these specific purchases. Sometimes it's an ongoing challenge to extract and determine a company's overall spend given that there are hidden operational and administrative costs that are outside of the contract. ML can improve your spend analysis through category classification resulting in better transparency while indicating exactly where each dollar was spent.
Procurement professionals want to deliver excellent service and to achieve this goal, processes must be running smoothly and efficiently. Review your processes and document your challenges.  Most post-mortem projects and benchmarking services are mainly executed manually and the amount of data is increasing which will eventually force organizations to use ML to analyze big data and compare procurement processes to KPI's and overall performance, while making data-driven decisions. After all, cost avoidance is a form of saving that procurement organizations look for.
No Human Intervention and Less Errors
Procurement professionals should not be intimidated by ML. ML reduces human intervention and manual tasks.  This does not necessarily mean eliminating jobs.  On the contrary, without ML, work efforts and employee motivation can be diluted.  ML should not be perceived as a replacement of procurement skills and expertise pertaining to strategic sourcing, realized savings and even relationship building.
Most importantly, ML will not be effective without qualified procurement personnel who can contribute/support the creation of algorithms and ensure smooth execution of the workflow processes. In the end, all organizations would like to have a procurement department that would be a skills dynamo of strategic influence on business success.
Let us turn your procurement challenge into a successful case story. To find out more,  contact us.