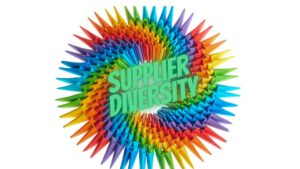 I am excited to announce that Procurement Management Services Inc. is certified as a Women Business Enterprise by the Women Business Enterprises Canada Council (WBE Canada).  WBE Canada is Canada's largest third-party certifier of the businesses owned and operated by women. Corporations and government organizations are embracing and committing to supplier diversity, and I can add diversity to your supply chain.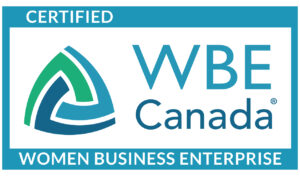 Inclusive Procurement
Supplier Diversity is nothing new to Procurement Professionals.  In fact, most of us have been trying to explain the benefits of having a diverse supplier base to our internal business clients for years.  It seems however, that things are changing.  Organizations are finally realizing the advantages of adding diverse suppliers to their preferred supplier lists. Request for Proposals (RFP) templates as well as contracts are being modified to include language and questions surrounding supplier diversity.  Companies committed to the program are asking suppliers to identify their Tier 2 Diverse Suppliers. This request could be included in the contract as an annual audit.  They may even ask that their Tier 1 Suppliers set a target and commit to a percentage of their billing to go to Tier 2 Suppliers. That's commitment!
TIPS
Track and monitor programs' success by digitizing processes to access data.  Extract data that demonstrates supplier performance and share this information with your stakeholders.
Measure and promote the programs success.
Work closely with your stakeholders, set goals and invest in helping diverse suppliers succeed.
Define the key supplier drivers and create policies.
Communicate with corporate partners and share best practices.
Find diverse suppliers for prime categories by issuing an RFI before there is a need for the service/product.
Work with 3rd party certification companies e.g. WBE
BENEFITS
Increase Revenue
Corporate Strategy
Recruitment (52% of job candidates surveyed said they want to work for a company that has a supplier diversity and inclusion program)
Social Impact